Tribina mladih (Youth Tribune)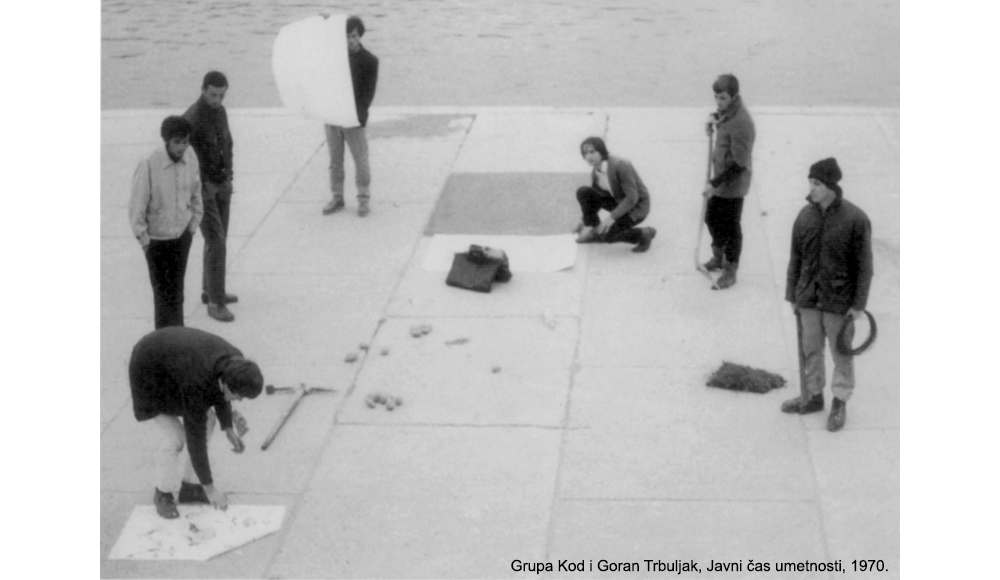 In October of 1954 an event called "Vojvodinian Youth Poetry" took place in Novi Sad which became a first step in the active participation of youth in the cultural life of the city. The event was held at the Center of Youth, now Novi Sad's theater. Events of this type were informally called "
Tribina mladih
" [Youth Tribune]. In 1956, an official organization was formed using the same name. Over the next two decades, the most important names within the Yugoslav artistic scene presented and discussed their work at
Tribina
.
Tribina
also became the umbrella organization of the two magazines,
Polja
and
Új Symposion
. In the late 1960s and early 1970s Judita Šalgo served as its program director. She was discharged in 1971 for political reasons.
During the period of the state's stronger controls over artistic freedom, Tribina represented a home for Novi Sad's neo-avant-garde artists. An exhibition in January 1971 at Tribina mladih yielded severe critique by the public. The exhibition that attracted the most attention was a display of a bank note surrounded by swear words. Tribina was accused of inciting immoral behavior and of collaborating with artists whose attitudes were not cohesive with the ideas of the League of Communists of Yugoslavia. Indirect victims of this were two representatives of neo-avant-garde circles, Slavko Bogdanović and Miroslav Mandić, who were sentenced to prison, Bogdanović for eight months, and Mandić for nine, because of their critical texts published in Új Symposion and Student magazines. When Tribina's editorial board was replaced, Polja and Új Symposion underwent changes that had a crucial impact on the neo-avant-garde movement in Novi Sad,then left without a home.
In 1978,
Tribina mladih
was reorganized into the Sonja Marinković Cultural Center, from which the Novi Sad Cultural Center was formed in 1984. The Center continues to organize events including public debates and lectures, under the name
Tribina mladih
.
Darbības veids
cita bezpeļņas organizācija
2018-10-10 12:48:47