Teige, Karel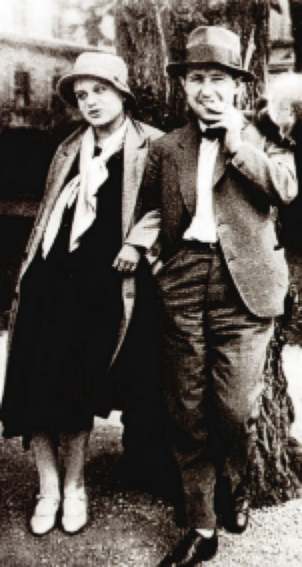 Karel Teige was a Czech aesthetician, theoretician, art critic, graphic designer and translator. He was one of the leading figures in the interwar avant-garde. He studied aesthetics and art history at Charles University's Faculty of Arts in Prague from 1919 to 1923. In the 1920s and 1930s, he worked as an art coordinator and editor for numerous Czechoslovak journals and newspapers. His writing focused on art theory, architecture, photography, film and theatre. He formulated the principles of the avant-garde aesthetic. In 1920 he co-founded the Devětsil art association, he was a member of the Left Front (1929–1936) and the Prague Surrealist Group (1934–1938). From 1929 to 1930, he was a guest senior lecturer at Bauhaus in Dessau, Germany. He was also involved in art – for example, in the design of collages. At the end of the 1930s, he criticized the Stalinist regime in the Soviet Union. After 1948 he was persecuted and could not officially publish. He was involved in the publication of the surrealist samizdat volume "The Signs of the Zodiac" (1951).
Dzimšanas vieta
Praha, Prague, Czech Republic
Atsauču saraksts
Srp, Karel, Polana Bregantová, and Lenka Bydžovská. 2009. Karel Teige a typografie. Asymetrická harmonie. Praha: Arbor vitae – Akropolis.
Michalová, Rea. 2016. Karel Teige: kapitán avantgardy. Praha: KANT.
Katedra filosofie FF MU Brno. 2019. "Karel Teige." Accessed January 10. https://www.phil.muni.cz/fil/scf/komplet/teige.html.
Morganová, Pavlína, Dagmar Svatošová, and Jiří Ševčík, eds. 2001. České umění 1938-1989: (programy, kritické texty, dokumenty). Praha: Academia, 2001.
Srp, Karel. 2001. Karel Teige. Praha: Torst.
ÚČL AV ČR. 2015. "Slovník české literatury po roce 1945: Karel Teige." Last modified December 1. http://www.slovnikceskeliteratury.cz/showContent.jsp?docId=578.
2019-01-12 22:42:55