Liskó Ilona gyűjteménye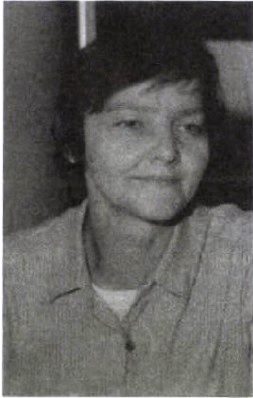 The collection of Ilona Liskó is the legacy of the oeuvre of a sociologist who tried to shed light on the problems in Hungarian society which, according to the official stance of the regime, did not exist. Liskó felt a sense of solidarity with the poor and marginalized in part thanks to her family upbringing, and her desire to shed light on their sufferings came from her deep sense of social obligation.
Izcelsme un kultūras darbība
Under socialism, in Hungary and the other countries of Eastern Europe, the regime insisted that "the working class rules society," and the communist government had solved most of the worker's problems and created total social equality. In reality, the working class was in a disastrous situation in many cases. Sociologist Ilona Liskó dealt with this topic. As a member of the Social Science Research Institute (a think-tank institute of the Central Committee) and the Educational Research Institute (a government background institute), she shed light on and analysed these problems, and she demonstrated the wide disparities in income and educational opportunity. Although she worked at party or state organizations, her ability to publish and advance in her career were limited by the government. Beginning in 1972, together with Mihály Csákó, Liskó participated in the first Hungarian research project about apprentices. They showed that students from the poorest families had to take jobs in the most difficult professions (mining, metallurgy, construction, and work in the textile and clothing industry). Moreover, they revealed many deficiencies of the state educational system for skilled labours. In 1979, Csákó and Liskó wrote a common candidate dissertation on this topic, but the Academy didn't allow them to defend their work in response to the pressure from the communist party.

Nevertheless, Liskó continued her research in educational sociology. Working together with László Kardos, she tried to reveal the contradictions in worker's lobbies at the Flat Glass Factory in Salgótarján in 1979. In her first independent research project (Failures in the Secondary Education, 1981–1985), she tried to cast light on the circumstances of failed students. In the 1980s, most Hungarian students had secondary education, but many of them (circa one-fifth) had to finish their studies before graduation, primarily because students who were not doing as well or who were from lower social backgrounds couldn't get enough help from their teachers. This research project also revealed that the period of social mobility was very brief for skilled workers. Another one of Liskó's research projects was about schools. She wanted to discover the effects of the 1985 law on public education, which gave the teaching staff the right to elect their directors. Working together with Mihály Andor, Liskó showed that the local council and party leaders used different tricks to elect directors with the same characteristics, though this was against the law. As a consequence of this, many schools got directors with lower qualifications.

Ilona Liskó carefully preserved her own research materials, notes, and interviews in a wardrobe. After her unexpected death in 2008, her ex-husband Gábor Havas and their son reviewed the voluminous material. The sociologist Gábor Havas thought that the collection, which has considerable historical value, should be made accessible and researchable, so he donated the documents to the Voices of the 20

th

Century Archive, where the research material of Liskó became the first collection.
Satura apraksts
Ilona Liskó's collection of her research materials is a unique source on the sociology of education in Hungary. Her collection, now held in the Voices of the 20th Century Archive, is sorted thematically. The collection mainly contains interviews and some studies and manuscripts. The documents about "Research on primary education, interviews with pedagogues" are very important in the history of cultural resistance under socialism. They includes 16 interviews from 1977. In contrast with practice at the time, the typed discussions start with essential questions to present the problems in the roles of teachers and school directors. The "Vested Interests in the Flat Glass Factory in Salgótarján" (1979) collection contains 14 interviews with workers. The "Congruency and Choosing Profession" (1980–1982) collection contains 80 interviews with workers. The material from the "Failures in Secondary Education" project is very important. It includes 118 typed interviews from 1981–1982 with failed students, their parents, and their teachers. The collection of materials from the "Disciplinary Proceedings in School" project includes 5 interviews with school directors and detailed case studies and documents about disciplinary trials and the disciplinary system in vocational schools. In the series of "Elections of Directors" one finds 96 interviews with former and new school directors, 26 studies about elections of directors in Hungary, and 10 case studies which were created in the second half of the 1980s.
Saturs
pelēkā literatūra (regulāri arhīva dokumenti, tādi kā brošūras, biļeteni, skrejlapas, ziņojumi, izlūkošanas dokumenti, dokumentācija, darba dokumenti, sapulču protokoli): 500-999
publikācijas: 10-99
Darbības ģeogrāfiskais mērogs pēdējā laikā
Izveidotāji
Satura veidotāji
Krājējs/-i
Atbalstītāji
Svarīgi notikumi kolekcijas vēsturē
Piekļuves veids
apmeklējums pēc iepriekšēja pieteikuma
Publikācijas
Tari Örs Lehel: A Liskó Ilona gyűjtemény bemutatása [Presentation of the Liskó Ilona collection]. In: socio.hu, 2017. 4. sz. 150-157.
Atsauču saraksts
Csákó Mihály: A valóság kutatója. Liskó Ilona (1944-2008) [Researcher of Reality. Ilona Liskó, 1944-2008.] Beszélő, 2008. 7.

Tari Örs Lehel: A Liskó Ilona gyűjtemény bemutatása [Presentation of the Liskó Ilona collection]. In: socio.hu, 2017. 4. 150-157.
Havas, Gábor, interview by Pál, Zoltán, February 15, 2018. COURAGE Registry Oral History Collection
2020-01-07 17:18:25