Kolekcja Filmoteki Narodowej - Instytutu Audiowizualnego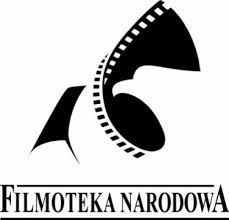 National Film Archive - Audiovisual Institute is a state institution founded in 1955 and led by the Ministry of Culture and National Heritage. Its main aim is to preserve the Polish cinematographic heritage and to disseminate the film culture. The National Film Archive consists of all sorts of materials of Polish and foreign cinema production: audiovisual materials, photographs, posters, screenplays, and reviews (both press reviews and censorship decisions).
Mājaslapa
Kolekcijas nosaukums
National Film Archive - Audiovisual Institute
Izcelsme un kultūras darbība
The first activities leading towards assembling the heritage of Polish cinema heritage were initiated just after the Second World War. In 1947 Jerzy Toeplitz started to gather the copies of films that had survived the destruction of the Polish cultural institutions during the Nazi occupation. This first collection was officially registered at the International Federation of Film Archives (FIAF) and in 1955 served as a basis for the newly created Film Archive. This initial period was mostly dedicated to quest Polish pre-war productions, dispersed in Poland and abroad. What is more, other countries associated with FIAF donated some foreign post-war films to the Film Archive in Warsaw.

During the next decades, the Film Archive concentrated on popularising cinematography, both Polish and European. Cinemas, such as "Iluzjon" and "Kultura" in Warsaw, hosted multiple screenings and film festivals. Films banned from being publicly shown, so-called "półkowniki" (Polish word for "films laying on the shelves"), were also a part of the Film Archive, i.e.: "Blind chance" (directed by Krzysztof Kieślowski, 1981), "By the railroad" (Andrzej Brzozowski, 1963), "Interrogation" (Ryszard Bugajski, 1982). However, only prominent party officias could see the films banned from public display during closed, private screenings. Copies of those films were hidden in the archive, only to be shown in the 1990s, after the collapse of the communism.

Relatively stable situation within the Polish cinematography started to change after 1989. Before the transformation, even with more or less strict control of the cinema production, filmmakers had some support from the authorities. Their relationship to the state institutions varied and changed in time – some of them were openly contesting the state policies, others decided to emigrate or to use symbols and innuendos in their productions in order to show their perspective. After 1989, the end of censorship coincided with opening of the Polish film market to Western productions and to private film studios. The National Film Archive (this name was given to the Film Archive in 1987) started to acquire materials and films from the shut down state film studios, such as "Zodiak", "Dom i Profil", "Studio Małych Form Filmowych Se-Ma-For" or film production houses in Łódź and Wrocław. In 2006 the National Film Archive signed an agreement with The Warsaw Documentary and Fabular Film Studio (Wytwórnia Filmów Dokumentalnych i Fabularnych (WFDiF)) and acquired all its collections, later organised as one big collection of "Chełmska Archive" (Chełmska is the name of the street where WFDiF is situated).

In the same time, the National Film Archive was receiving more and more film materials from different sources and institutions. Its storage capacity started to shrink. In 2000 the Congress of Polish Culture named the National Film Archive as an institution the most endangered with loosing and deteriorating existing collections. This tragic situation led to intensifying the digitalisation and archiving activities. Since 2008, web services such as "Fototeka – virtual collection of Polish cinema" (www.fototeka.fn.org.pl ), "Digital Repository" (www.repozytorium.fn.org.pl) and "GAPLA – the gallery of film poster" (www.gapla.fn.org.pl) have been developed. Simultaneously, the National Film Archive begun creating the Central Catalogue for all its collections. In November 2017, the Catalogue had already included 75% of the National Archive collections and due to this reason - was not openly accessible yet. Since 2013 the National Film Archive's magnetic tapes with soundtracks of Polish films produced from 1950 to 1970 have been consequently digitalised.

The National Film Archive is very active in the field of film education. It manages programs such as the School Film Archive and the Academy of Polish Film, as well as organizes an annual competition within Cinema Studies for pupils. In June 2017, the National Film Archive and National Audiovisual Institute were united in one institution: National Film Archive - Audiovisual Institute.
Satura apraksts
The National Film Archive is the biggest and the most diversed collection of the Polish film productions. It includes documentaries, feature films and animations; both pre- and post-war productions. Its collection enlarged when the state film studios were shut down in the early 1990s. Until now, the copy of every film produced in Poland has to be delivered to the Archive by its producer.

The collection consists of screenplays, film posters, photographs, soundtrack notations, official protocols from pre-release reviews' committees. It contains:

- Over 2000 Polish films (1908-2018)

- 160 pre-war films

- Over 100 00 Polish and foreign documentary films and short movies

- 2 000 animated movies

- 15 000 foreign films

- 1 mln photographs from over 25 000 films (both Polish and foreign), including 80 000 digitalized and accessible on website "Fototeka"

- 30 000 books about cinema

- 25 000 movie posters

- 50 000 written materials: screenplays, reviews, dialogues, press clippings, pre-release reviews, music scripts.

Part of the materials are accessible on-line on a website managed by the National Film Archive: "Gapla" (posters), "Fototeka" (photographs) and "Digital Repository". Other materials are available in the reading room of the National Film Archive in Warsaw.

In 2010 National Film Archive joined the project "European Film Gateway", which enables presenting its collections on the Europeana.eu website.
Saturs
filma: 1000-
fotogrāfijas: 1000-
pelēkā literatūra (regulāri arhīva dokumenti, tādi kā brošūras, biļeteni, skrejlapas, ziņojumi, izlūkošanas dokumenti, dokumentācija, darba dokumenti, sapulču protokoli): 1000-
piemiņlietas (plakāti, sludinājumu lapiņas, markas utt.): 1000-
Operators/-i
Īpašnieks/-i
Kolekcijā ieinteresētā/-ās persona/-as
Darbības ģeogrāfiskais mērogs pēdējā laikā
Izveidotāji
Satura veidotāji
Svarīgi notikumi kolekcijas vēsturē
Nozīmīgi vienumi
Piekļuves veids
publiski pilnībā pieejams
Publikācijas
Filmoteka Narodowa (Warszawa). Bibliografia polskich wydawnictw filmowych. Warszawa: Filmoteka, 1974.

Filmoteka Narodowa. Filmoteka Narodowa. Warszawa: Filmoteka Narodowa, 2000.

Filmoteka Narodowa. Katalog polskich plakatów filmowych. Warszawa: Filmoteka, 1980.

Filmoteka Narodowa. Repozytorium cyfrowe Filmoteki Narodowej The National Film Archive's digital repository. [Warszawa]: Filmoteka Narodowa, 2013.
Atsauču saraksts
Grabowska, Grażyna, interview by Gospodarczyk, Hanna , November 14, 2017. COURAGE Registry Oral History Collection
2020-01-07 13:48:35